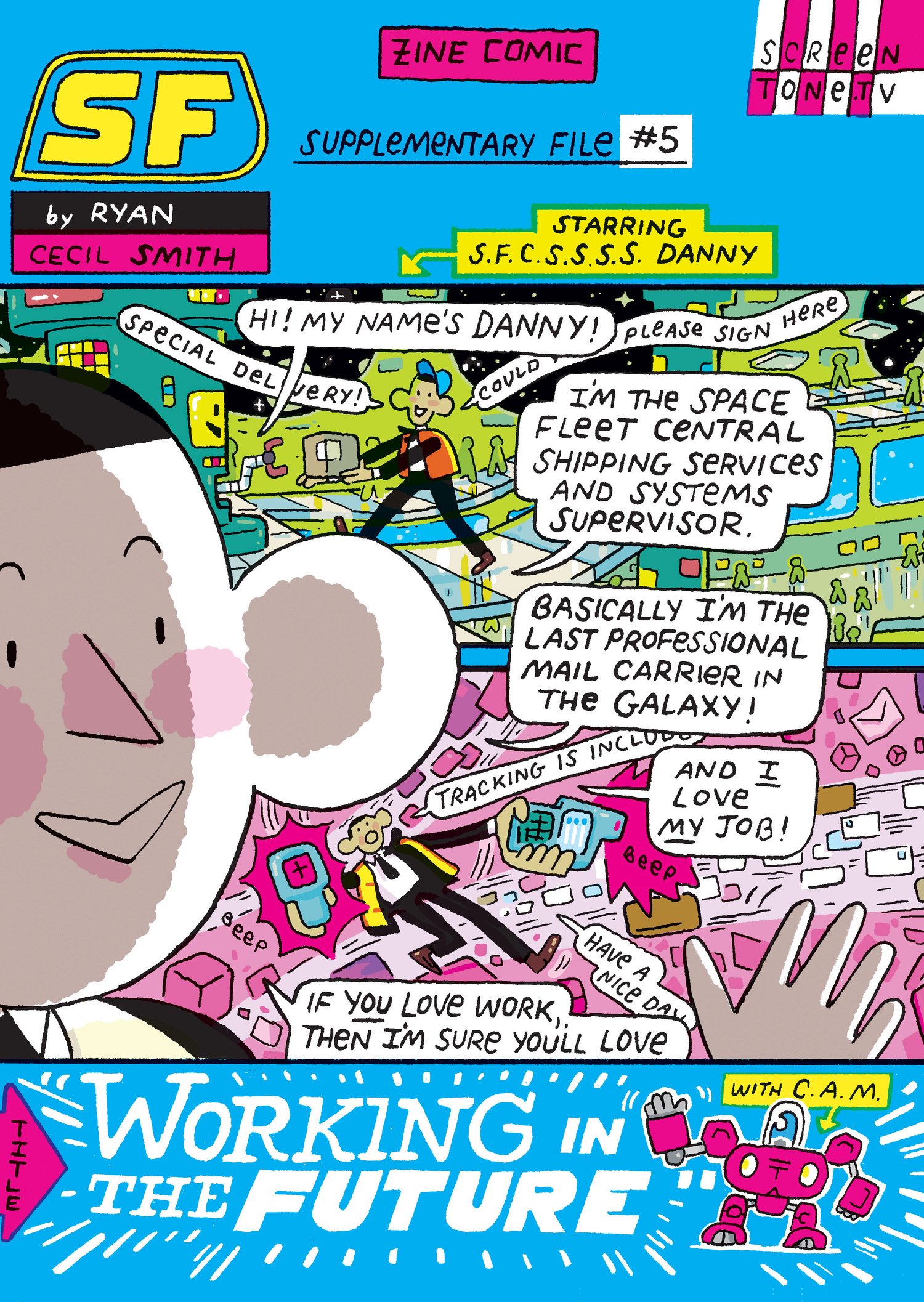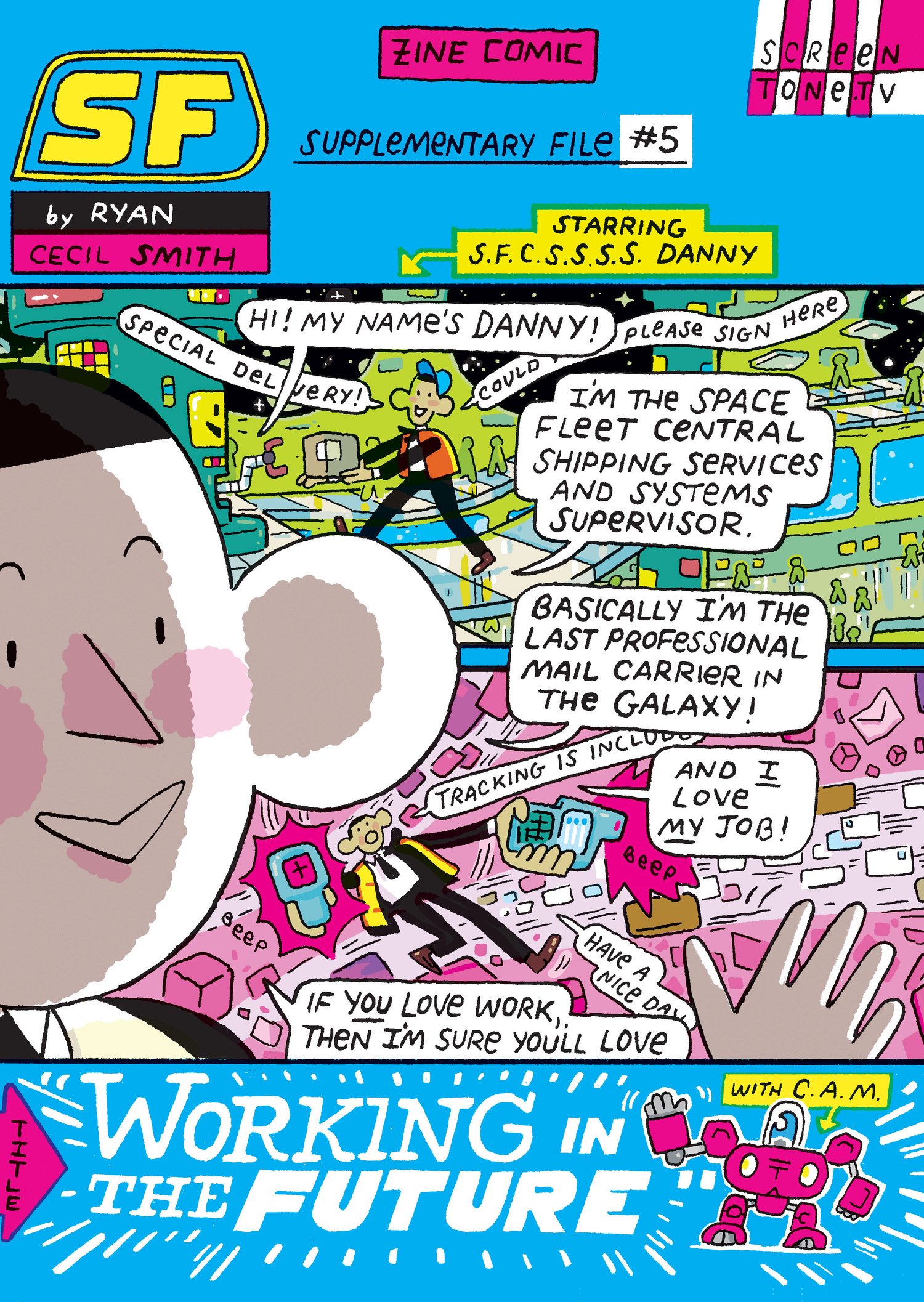 S.F.S.F. #5: Working in the Future
$5.00
"Did you know that just one person is in charge of all S.F. mail?"
It's Danny, the Space Fleet Central Shipping Services and Systems Supervisor (S.F.C.S.S.S.S.S.) on the S.F. Scientific Foundation (The S.F.S.F.), a floating space-base and research station that's home to the S.F.S.F. Special Forces (S.F.S.F.S.F.), the most elite Scientist-Fighters in the galaxy, and boy do they send and receive a lot of mail!
Let Danny take you on an adventure in mail delivery with C.A.M. (the Courier Armor Mecha), Lucy, Duke the Duck, The Ruby Crystal Warlords, and more!
42 pages, risographed 4-colors outside and 1-color inside - PLUS bonus inserts. Small format: 10cmx13cm.
I started this comic for Inktober (#inktober)… 2018. But it took a year to finish! That's ok: it's fun (#fun) to draw comics by hand, and it's fun to get them in the mail, too. I had fun finishing the whole thing with real physical screentone, too (#screentonber!?). Check it out!!!!